Dispatches from the Bunker #54 just transmitted.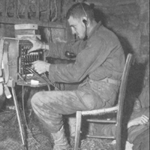 Hello everyone, just want to say I'm happy and relieved to get Dispatches from the Bunker issue #54 out the door via e-mail transmission to all my current subscribers. It contains 4 new scenarios and another fine article by Carl Nogueira plus the usual, regional, ASL coverage.
If you are not a subscriber, or are one that wants to re-subscribe, there is a Sale to celebrate the publishing of Issue #54:
If you just want a new 4 PDF Issue Subscription Starting with #53 it is normally $20.00, but is on sale until the end of October for only $18.00.
A 4 issue resubscription normally goes for $18.00 but is on sale for $16.00 until the end of October.
The 53 Back Issues can still be bought but $3.00 each, $10.00 for the Rees HASL in issue #46 or for $55.00 for all of them (normally $60.00) until the end of October.
The WORKs (all 53 Back Issues plus a 4 PDF Issue Subscription starting with #54 for 57 PDF issues all together) normally goes for $75.00 but is only $70.00 until the end of October. Well over 150 scenarios, 2 HASLs and many helpful articles on game play are included.
You would get current Issue #54 right away upon receipt of payment (within a business day other than the weekends) and all back issues e-mailed to you within a week. #54 is now the current Issue, #55 will be out in late September.
If this sounds like a great deal send your payment via PayPal to:
PinkFloydFan1954@aol.com
PayPal link here.
If old school, send a USA based check or money order, made out to Vic Provost (NOT the newsletter) to:
Vic Provost
Dispatches
20 King St
Pittsfield MA 01201
I'll keep an eye out for it and start getting issues to you ASAP once I receive the payment, within a business day or so, within a week for all of them.
Thanks again for your interest and consideration, please Enjoy #54! Roll low, Your ASL Comrade, Vic.
P.S. All occupants of the Bunker Location are considered Fanatic.